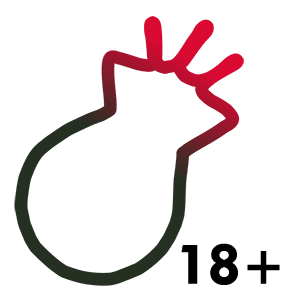 Howdy Arctium!
Over the last few weeks, we have been internally discussing about how we want to bring things forward as the server evolves and the community grows. As discussed earlier this week, the time has come to say goodbye to NSFW content on the main Arctium server.
From today onwards, ALL NSFW channels will be moved from the main server, along as with all their associated content, pins and files to our brand new dedicated server, the Arctium Club ! 😄
The big why ❓
Our vision of the server and its future has evolved through time, and we want this vision to be reflected on the community through those changes. Here are the main few reasons why we are getting rid of mature content:
Since the server's creation up until today, we have noticed an increasing interest in using our tools to create content that was NSFW. While our tools can be used freely by anyone for any purpose, we never intended this community to be implicated in mature content. Even though our launcher is mainly used to produce mature content, we want to separate this content from the main Community, which should be accessible by a broader audience.
Speaking of broader audience, this change will allow us to accept even more people in the community such as users under 18 years old. This might also help pump up the number of active users and increase the engagement of people for our future projects. This change will also make the server work friendly in the future.
A growing community and an increased amount of active users is synonym of greater benefits on the Discord side of the server. If we ever were to become a partnered server one day, we were in need to get rid of all NSFW content on the server. Partenered servers have increased visibility and official recognition from discord, as well as a load of supplementary customisation options.
However, since we don't want to abandon our fellow mod creators and prevent them from sharing their adult content, we have made a brand new space for content creators to share their work if it belongs to the removed category: The Arctium Club
Welcome to the Arctium Club !
The Arctium Club is a brand new official server that has been exclusively created as a space for mod creators and users to share THEIR NSFW WORK ONLY (this means all ranges or nude 18+ content will belong here, and will not be tolerated on the Arctium Community server anymore).
You heard it right, this server is exclusively for NSFW content, and all other off-topic or safe for work content will be removed from it.
Similarly to the ones on Arctium, there is a specific Final Fantasy XIV, World of Warcraft and Wildstar category containing a few different channels :
mod-talk👉 Those channels are for discussions and help about mods and model editing. Similarly to the nsfw-model-editing channels on Arctium, those channels shouldn't contain any pictures meant to show off your content.
mod-shares 👉 This is analogue to nsfw-showcase channels and should be used to showcase your content without much discussions apart from immediate reactions.
art 👉 Those channels are specifically made for artists who are willing to share paints, drawing or any other form or artistic NSFW content made by themselves. It distinguishes itself from mod-shares by the fact that it shouldn't contain computer generated content.
There is also an General category for lewd content unrelated to any of the above games.
Use of threads
For mod-shares and art channels, we want to try and use the new threads feature to be able to create a confined space for each content creator who wants to discuss their showcased content without spamming the showcase channel. So if you are a content creator willing to share your content, simply click on the little # icon on the upper right corner of the chat window, next to the notification bell to create a thread, or simply click the little + on the chat bar.

Click the # icon to create a thread in which to share and discuss your content.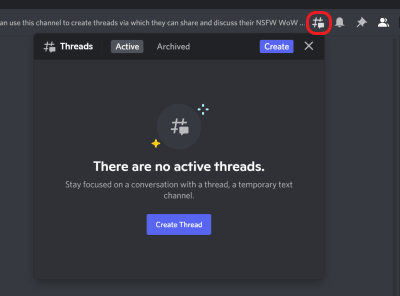 Click the + icon to create a thread in which to share and discuss your content.
⚠️ Please take not that this WON'T affect the launcher's functionality in any way! Everything stays the same on the tools side of things. ⚠️
We really hope content creators are able to join us in great numbers on the Arctium Club, and we expect that this new server will let you share your hard work with passion and conviviality. Make sure to read the rules upon arrival !
Thanks to everyone who is implicated in the server, you are the lifeblood of Arctium ! ❤️
Join the Arctium Community server.
Join the Arctium Club server.
See you in the Arctium Club ! 🖤
The Arctium Team