Welcome to our new Website! We're excited to finally be able to show it to you 😊 It's still a bit rough around the edges but we're working on it to constantly improve it.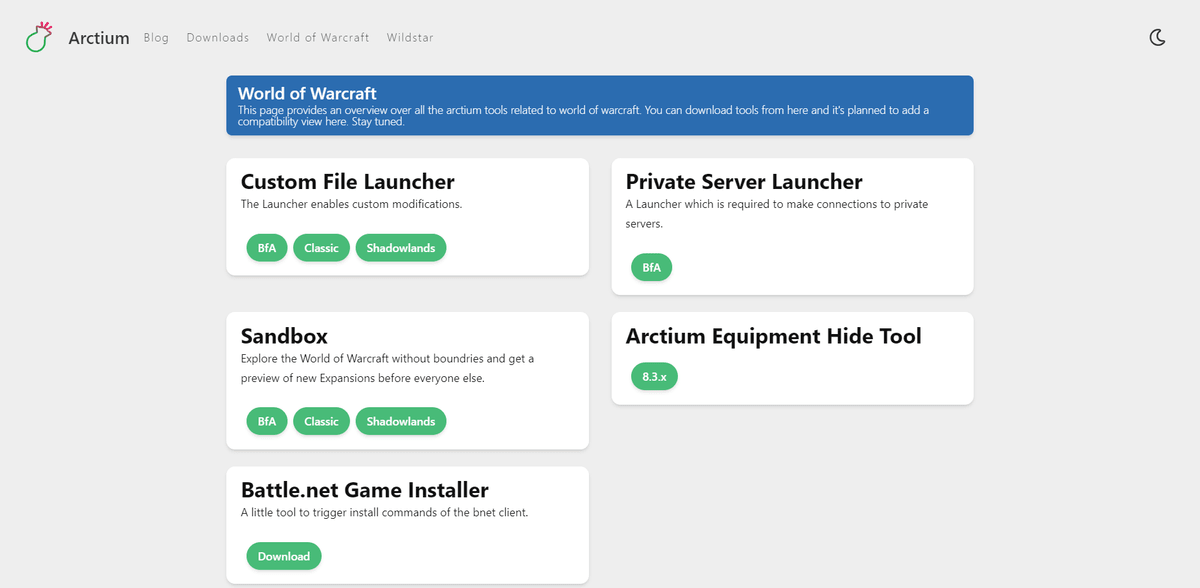 What's new
The Design
The goal of the new design was simplicity and proper performance. We hope we nailed this and give you a solid browsing experience. If you have Feedback feel free to reach out to us on Discord.
The Blog
We now have a blog! 😄
The Blog is an important part to make the new website a better entry point to the arctium community and related projects.
We will publish important announcements as blog posts on here, alongside the usual discord announcements.
Game-specific product pages
We now have game-specific pages! Sound boooooring... I know. But these pages will give you the best overview about all the arctium tools as well as their compatibility with the games. (Compatibility View is still work in progress and not available at this point.)
So far we support World of Warcraft as well as Wildstar. Maybe more in the future? 😏
Our platform
This is probably the biggest Feature which no one will notice. The framework the site is built on and every custom integration that comes with the website is the first step of something bigger and essentially the start of an arctium platform we will use in the future to offer you the best experience as possible. Starting with the Web.
Future
These are features we're already developing and they should come in the next couple of weeks.
We're going to offer an integrated download functionality on the product pages so you can download our tools even quicker.
We will display dynamic combatibility informations for certain tools like the custom file launcher, so that you'll always know if something is outdated on our side.
The community corner. The first iteration of our new community corner -- A little page dedicated to our community. We will highlight articles, videos, pictures and much more here.
Thanks
We also would like to thank every single one of you! 💖
Over the years we gathered quite a lot of awesome people around us and built a nice community together. Thank you again for that.
Much love, 💋
The Arctium Team