Hello Arctium community,
A few weeks have now passed since the release of our newest baby, the Arctium App, and it has been quite a ride of continuous updates and quick fixes for us since then. We are really pleased to know that you seem to share the initial excitement we had about this app and that you generally support this new formula.
Because of your awesome feedback, dozens of small issues were fixed within the first few hours of release, whether it was for updating, instaling or simply using the app, we want to personally thank you for supporting and helping us through the developpement process to ensure that the app usage is as smooth as possible. We also want to give a special shoutout (and congratz!) to everyone who has been waiting for the launcher to finally be updated for Shadowlands, as we know it's been quite the wait. We really hope the delay was worth it and will continue to be as we add new features to the app. 😉
Speaking of new features, as of today, you should recieve a new update on the app, which will now support the WoW : Classic Mod Launcher. You'll find the button to download the Classic Launcher directly besides the "Install Retail Launcher" button. After the installation, you should be able to switch the directory type to "Classic" in the directory selection menu of the Launcher tab.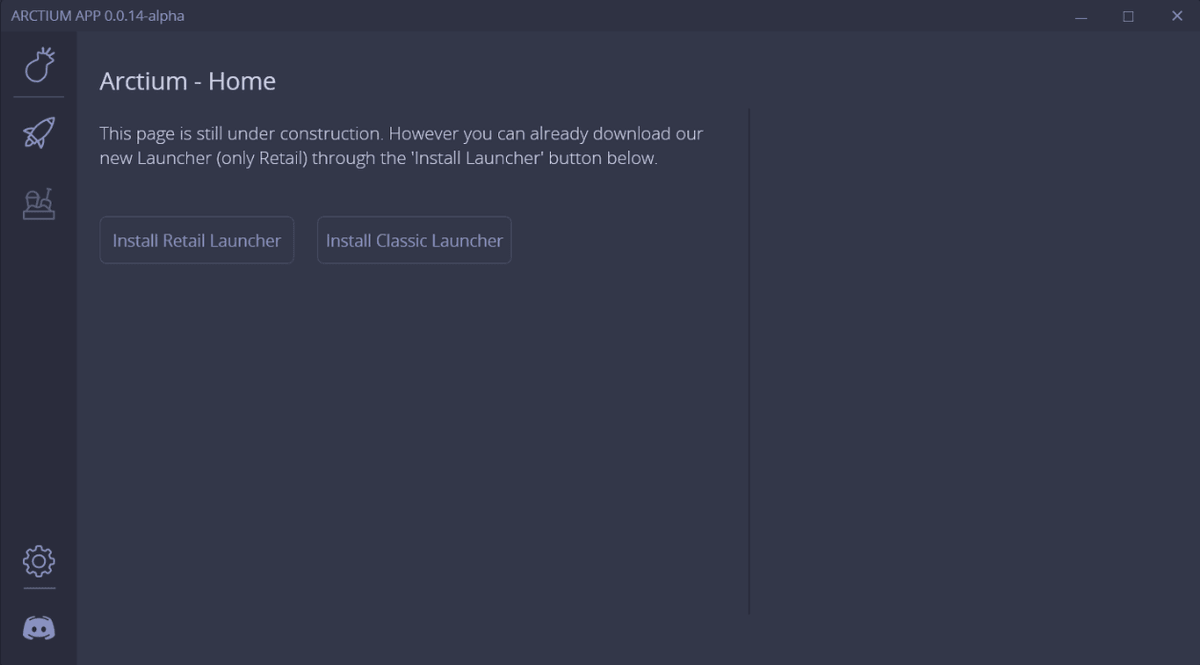 Obviously, there will be bugs, but we will be there to fix them as soon as possible, we sincerely hope that all of you Classic modders out there will enjoy this new addition !
Remember to keep an eye out for future Blog posts or check the affiliated #announcements channel on our Discord Server for more info ! Witout you, the app wouldn't be as great as it is and it's because of our amazing bug reporters that we can make it reach it's full potential. So if you ever encounter an issue, head to the #app-support channel and we'll sort you out. If you have any type of feedback, whether it's constructive criticism or an ode to our glorious design genius, feel free to share it in #app-feedback, we (usually) don't bite ! 😏
New features:
Classic Launcher !
Shortcut creation
Windows 10 LTSC support
Thank you for your continuous support! ❤
Much love, 💋
The Arctium Team